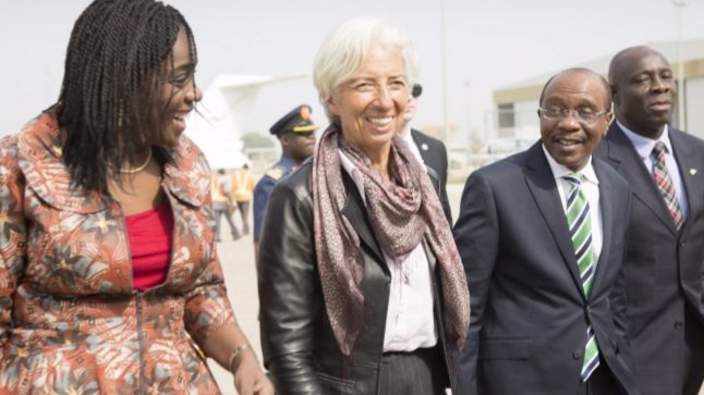 Christine Lagarde has been holding talks with Nigerian officials
The Reuters news agency is reporting quotes from a speech that IMF chief Christine Lagarde is giving in Nigeria's capital, Abuja.
She said that she is not in Nigeria to negotiate an IMF loan and added that she sees no reason why the country would need IMF money.
The government's budget deficit for 2016 stands at $11bn (£7.5bn).
Ms Lagarde has also said Nigeria's government needs to widen its sources of revenue in order to not rely so much on oil, the price of which has recently plunged.