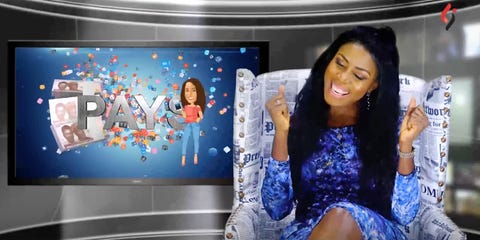 Two days ago, celebrity blogger Linda Ikeji launched her social network, Linda Ikeji Social(LIS) which basically shook the internet. If you remember, she had been teasing us about it for a while now and on the first of November, it was officially launched.
Linda Ikeji Social is basically Facebook meets Linda Ikeji Blog meets ebay.com! You can connect with friends on LIS, chat, get the latest breaking news, sell you eye witness stories to us and get paid. You can also buy and sell your goods and services from authentic buyers and sellers.
6 months after conceiving the idea…Linda Ikeji Social is here! It's social networking meets blogging meets classifies ads/buy and sell all in one package. Please watch the video as I personally take you on a tour of the site and how it functions. Can't wait to meet y'all on

www.lindaikejisocial.com
Watch the introductory video below.

Credit: cosmopolitan