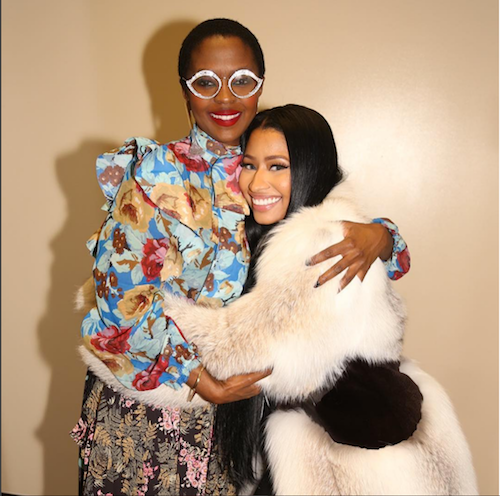 No judgment here. We could name a few
celebs
we could say #thiscouldbeus about. But Nicki Minaj just totally lost it when she met Lauryn Hill last night.
Both Nicki and L Boogie rocked the
stage
at the TIDAL x 1015 concert last night at the Barclays Center. So when they caught up backstage, Nicki dropped to her knees and sang her praises, telling her SHE is the reason why Nicki is who she is. Awww.
The Queens rapper said about her Jersey-born raptress idol:
It could all be so simple...but you'd rather make it hard...lovin u is like a battle...and we both end up w/scars. Tell me... who I have to be to get some reciprocity...see no one loves u more than me...and no one ever will. ~ YIKEEESSSSSSS ms Lauryn hill was so ahead of her time (and still is). Queen.

Epic

. The bar. The truth. The best. The greatest. The light. God pls bless her for what she gave to us all The miseducation of Onika
And here's what happened when she laid eyes on Ms. Hill:
Right before the mushy love fest, Nicki was in her pasties, thong and see-thru catsuit practicing her twerk routine before hitting the

stage

with it:
Then she took it to the stage before bringing out Fetty Wap:
A little Trap Queen reminder never hurt anybody....