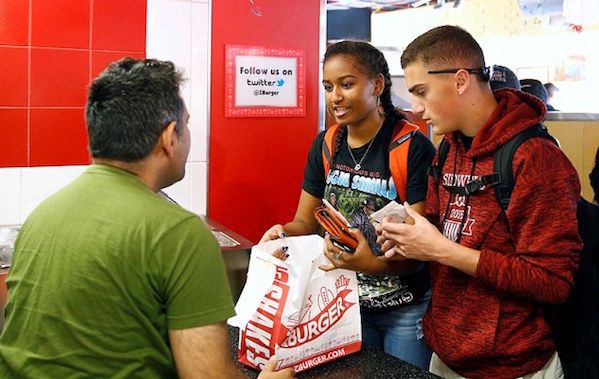 Sasha Obama was spotted out and about in the D.C. streets Friday afternoon -- repping for the Notorious B.I.G. AND Hillary Clinton.
Z Burger in D.C. ran a campaign Friday where they gave free burgers to Hillary supporters who came to the counter and said "I'm with her."
Sasha Obama
is rarely spotted out and about, so it's quite possible she and her fam intended for folks to see the high school sophomore still doing her part.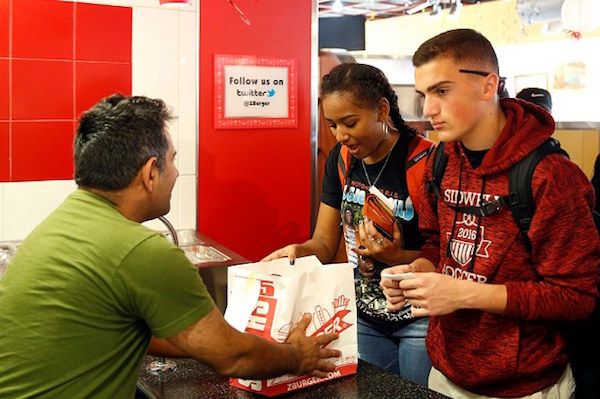 The fab chick was spotted picking up her food with her Sidwell Friends classmate.