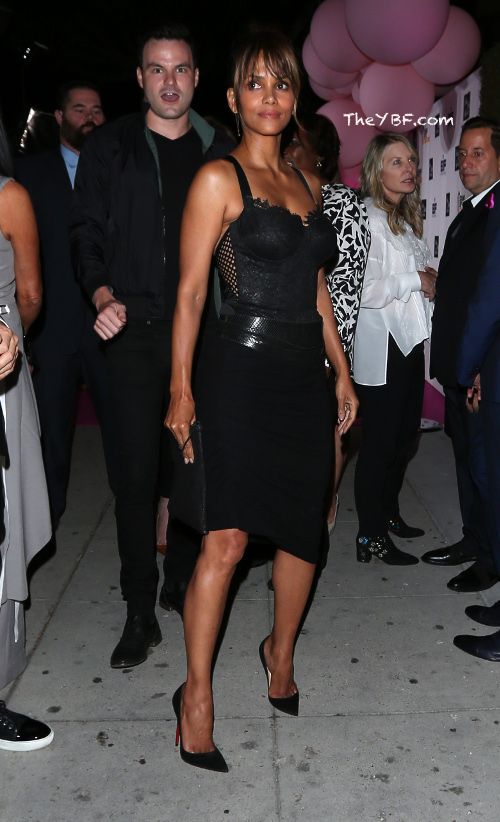 Halle Berrrrrrry, Halle Berry. *Hurricane Chris voice*
Former "Extant" star Halle Berry stepped out for some fun at Saks Fifth Avenue "Key To The Cure" celebration held at Mr Chow in Beverly Hills last night.
The 50-year-old stunna, who serves as this year's Key To The Cure Ambassador worked her curves in a sexy black corset top, a black pencil skirt and black Christian Louboutins at the women's cancer event.
And this is how she hit the carpet: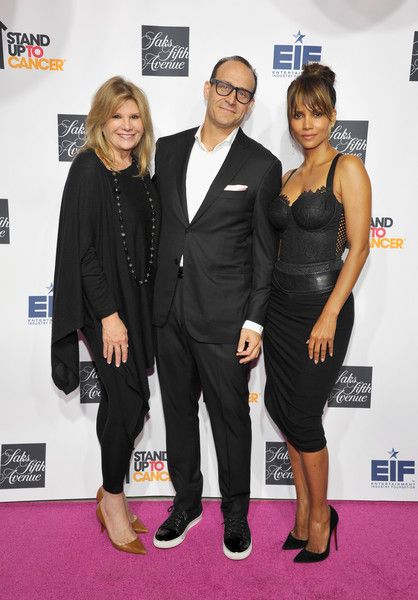 The upcoming Kidnap star posed it up alongside President and CEO of Entertainment Industry Foundation Lisa Paulsen and President of Saks Fifth Avenue Marc Metrick.
On Instagram, the fab mom showed off her fish tail braid that she rocked for the event. Cute.
After former WWE legend Ric Flair claimed he got in the bed with Halle back in the day, her rep issued denited those claims to TMZ. Sources close to Halle also spoke out. They say there's no truth to what Ric Flair said and that she has never even heard of him nor has she ever met him. Ha! Nice try Nature Boy.