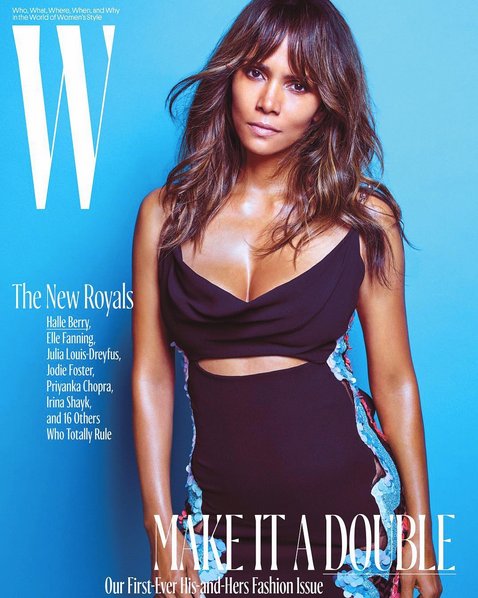 Halle Berry and Kanye West are titans in their respective industries. Now, W magazine is paying homage to their careers, dubbing them the "New Royals" in their October 2016 issue.
Halle, Kanye, actor Chiwetel Ejiofor and15 others are being totted as a modern view of royalty in society today. W's Editor at Large Lynn Hirschberg explains what makes up a modern day royal saying, " Royaly is not a birthright but it is achieved. Through creativity, greatness, and originality, one can — especially if one goes about one's business with a certain sense of flair — be crowned a Royal."
We'll have to agree, whether you love or hate them, all three of them have earned the title in their own right.
Halle, styling in a Versace gown on the cover, took over the superhero scene when she was first cast as Storm in the 2000 X-Mn movie, a year before winning an Oscar for her performance in Monster's Ball.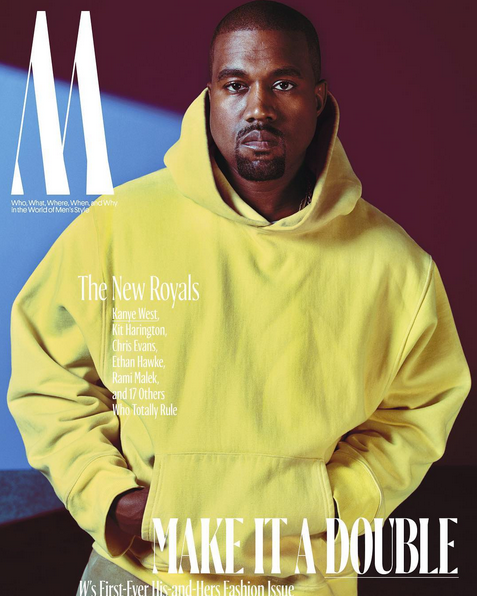 Yeezy, rocking his Yeezy Season 3 hoodie and pants, has solidified his spot as a rap legend and is now looking to dominate the fashion world with his Yeezy collection. Not to mention, mentoring a new generation of rappers and singers via his G.O.O.D. Music label.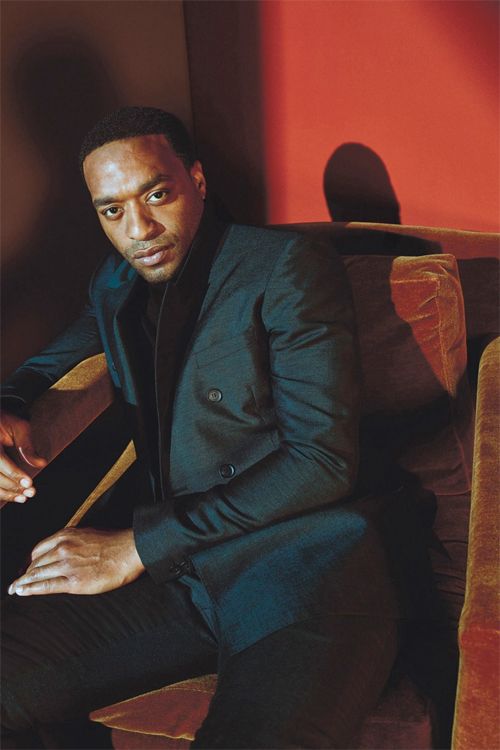 Actor Chiwetel Ejiofor is the newest member of the comic-book movie universe, set to star Marvel's Doctor Strange debuting in November. With the influx of superhero films being created, we love that several YBF stars are making their mark on the superhero scene.
W magazine's "Royals" issue hits newsstands later this month.