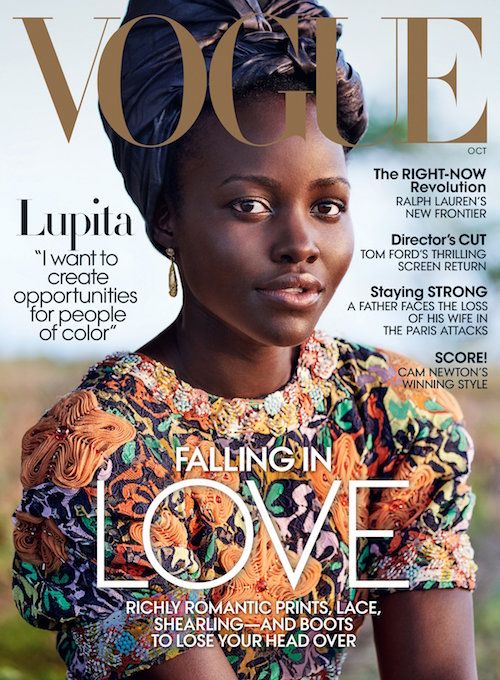 Pretty much any photoshoot Lupita Nyong'o does is stunning. But this one: Jaw-Dropping. Get the Queen of Katwestar's VOGUE October 2016 cover spread, shot by Mario Testino, inside...
From rocking a colorful Cavalli gown to dance amongst her fellow Luo women back in her home of Kenya to riding mopeds through the forests in Givenchy and posing on beaches around her parents' home and farm, Lupita is serving the ultimate juxtaposition of high fashion mixed with the beautifully rural countryside of the Motherland.
The Queen of Katwe star brought Vogue to her home country to see the the sights and feel the vibes she grew up she saw and felt daily. And we're OBSESSED.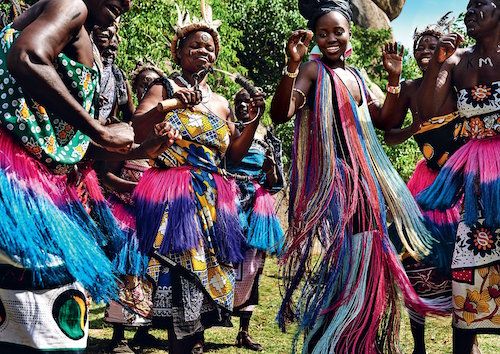 While sitting in her gorgeous Chanel frock, Lupita dished about her motivations to still conquer the industry, post-Oscar.
"There are certain cards that have been dealt me that I take on," Lupita says. "I want to create opportunities for other people of color because I'm fortunate enough to have a platform to do that. That is why Eclipsed and evenQueen of Katwe are so important, to change the narrative, offer a new lens on African identity."
And about that African identity, she always has embraced her complexion as just one more reason why she's so freakin' fly. She said:
"I cannot run away from who I am and my complexion or the larger society and how they may view that. I realize that with what I shared at the Essence awards."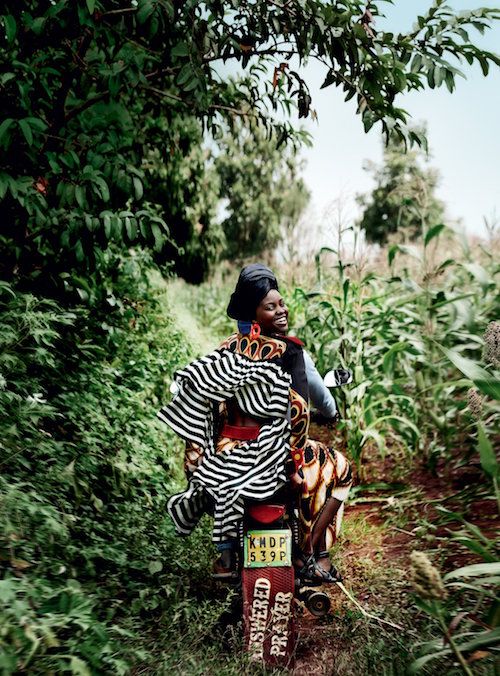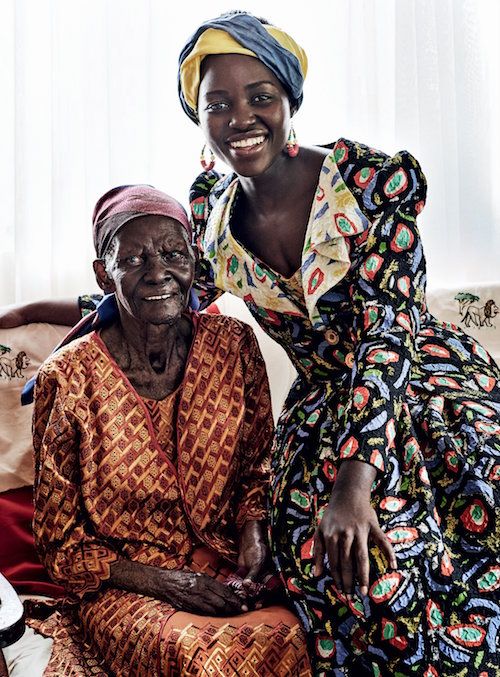 Lupita is seen throughout the spread with her family -- her parents and 96-year-old paternal grandmother (above), her on screen kids, and more.
Check out her reaction to her second October Vogue cover in a row: