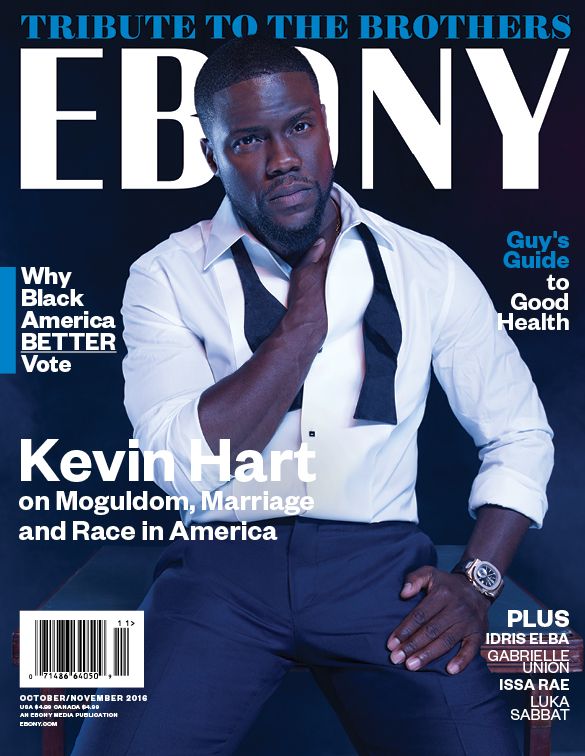 He's a comedian, actor, writer, and philanthropist. Really just call him a mogul. But some folks were
calling him out
for not thinking race needs to be a part of his comedy acts.
Still, Kevin has made it clear he's black and he's proud. He's even made videos telling folks he believes the media is trying to incite a race war, and urging them to not allow it to happen. He also starred in a #BlackLivesMatter video with other celebs.
Now, in the new issue of EBONY mag, the dapper comic is letting folks know where he stands saying:
"I love representing my race all over the world at the highest level where people have to look and go, 'Hey man, that strong Black man right there is a smart individual. He's got it together; he's trying to do some positive things."
The Central Intelligence star also opens up on hot topics including why he isn't more outwardly "political" during a time when many celebrities are taking sides in the #allivesmatter and #blacklivesmatter debate saying:
"I love my people. I have never not stood by my people and by my race."
In the issue, Kev talks about the challenges he faced during his climb to the top, the importance he places on marriage and being a family man, and his upcoming stand-up comedy film, KEVIN HART: WHAT NOW?
The issue hits newsstands soon!