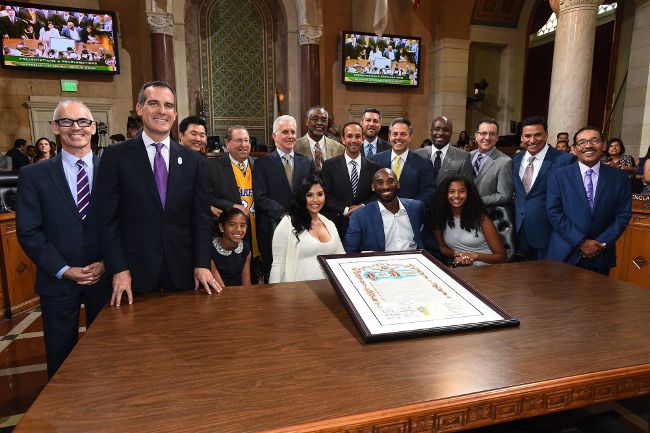 Life after retirement has been hella good for Kobe Bryant.
Black Mamba is getting his "flowers" while he's still here. Yesterday, the city of Los Angeles declared August 24th as "Kobe Bryant Day" to celebrate his illustrious 20-year

NBA

career

.
The retired Los Angeles Laker player holds the
NBA
record
for the most seasons played on a single team and he was an
NBA
All
-Star for all but two of those years. Talk about impressive.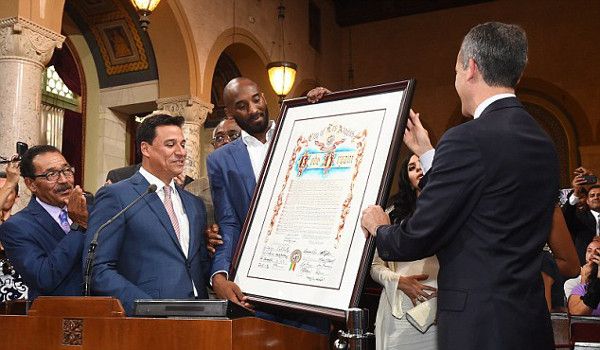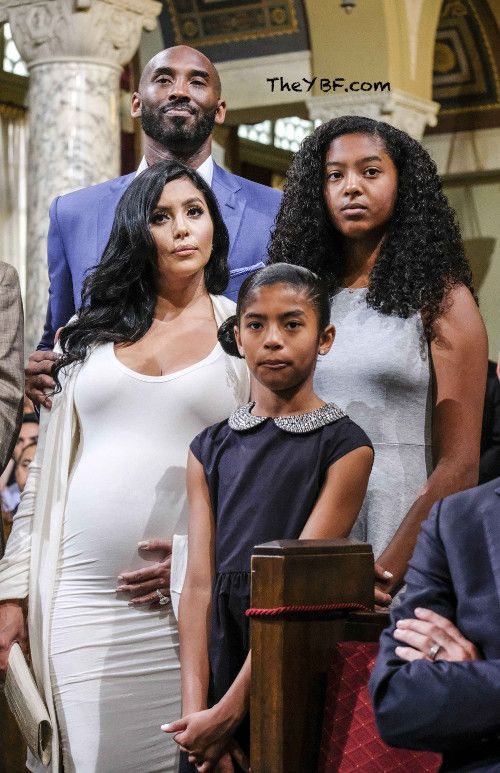 P.S., this beard is working for Kobe.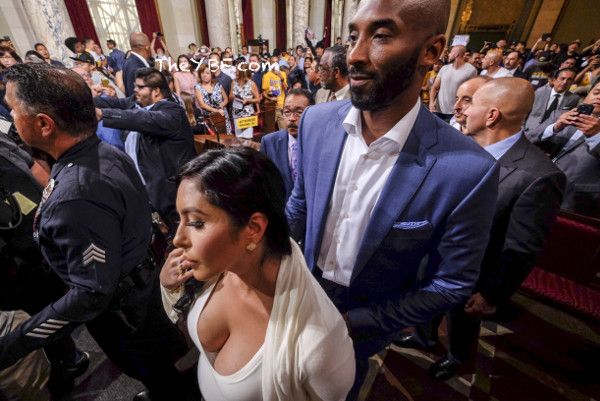 So why 8/24? The significance behind the date is that Kobe wore two jersey numbers throughout his career: 8 and 24. What makes it even more special is that "Kobe Bryant Day" falls one day after his birthday. He turned 38 on Tuesday.
To celebrate his honor, Kobe brought his pregnant wife Vanessa Bryant and their daughters Natalia and Gianna to the Los Angeles City Council meeting at Los Angeles City Hall where Councilman Jose Huizar made a presentation to honor the

NBA

legend

.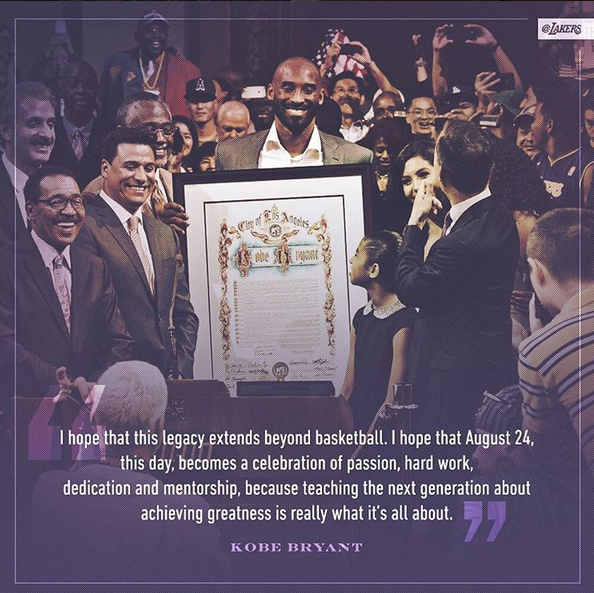 Check out the future Hall of Famer' speech below:
Photos: Getty/Splash/Lakers' IG