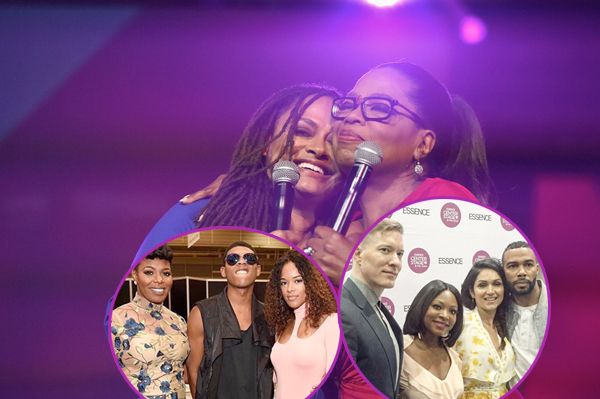 Oprah and Ava DuVernay joined forces on stage to present the cast of their

new

series

"Queen Sugar." Lady O also dropped some gems during an hour-long speech. Meanwhile the "Power" and "Empire" cast hit the stage to dish on their respective shows. More inside…
Media mogul Oprah made her very first appearance at the ESSENCE Festival yesterday. Lady O made her ESSENCE debut at the Empowerment Experience stage before a sea of fans. Of course.
"This is my first time here. What took me so long? What took me so long?" Oprah asked. "All I got to say is it's beyond happiness to be here."
The network owner and businesswoman stood before the audience to deliver a powerful speech before a packed house to inspire women of color to go after their dreams no matter how far fetched they may seem.
Walking back and forth across the stage in a red draped dress (showing off her slender figure), the Weight Watchers spokeswoman said, "The key, the secret, the magic is to surrender to God's dream for you. I want to leave you hopefully with something you can take home that not only empowers but emboldens you to live the life that god intended."
"I am living the dream. And I want you to live the dream because I'm not living the dream because I'm special. I'm living the dream because I was obedient to the call of the dream. I want you to leave here today thinking about what is the dream for you? What is God's dream for you? What does the creator's dream hold for you? So often we spend our lives hoping and wishing and hoping and wishing and desiring things. This is what I know for sure: You don't get what you hope for. You don't get get what you wish for. You get what you believe."
Auntie O was dropping all types of gems on how to create your best life, and who better to offer that up.
Peep a clip from her speech below:
After inspiring the masses: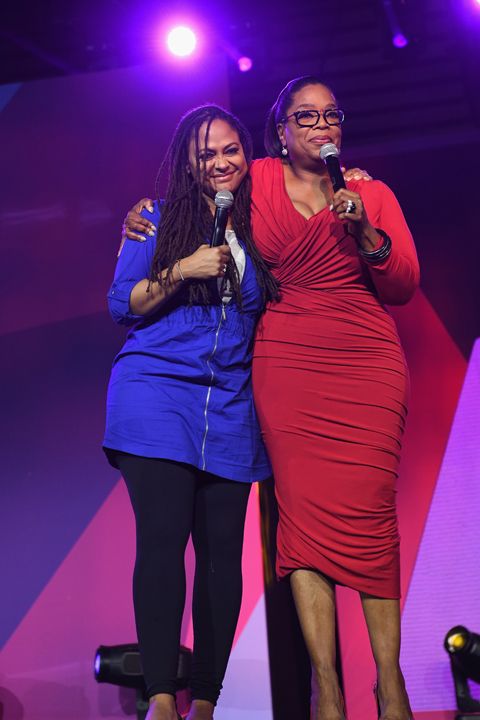 FAB directress Ava DuVernay joined Lady O on stage to gush on their upcoming series "Queen Sugar." The SELMAdirector wrote, co-directed and co-produced the drama, which is adapted from the novel "Queen Sugar" by Natalie Baszile that tells the story of three siblings who inherit their father's 800-acre sugarcane farm.
During the festival, the

Golden

Globe

nominated director revealed she hired all female directors for her very first television series. She did so in hopes of breaking barriers for female filmmakers.
"Every single episode is directed by a woman," Ava said. "It isn't something that we see hardly enough. If

Game

of

Thrones

can have all men for the last 3 seasons, Queen Sugar can have all women and show what a fantastic show can be made from our hands and our minds."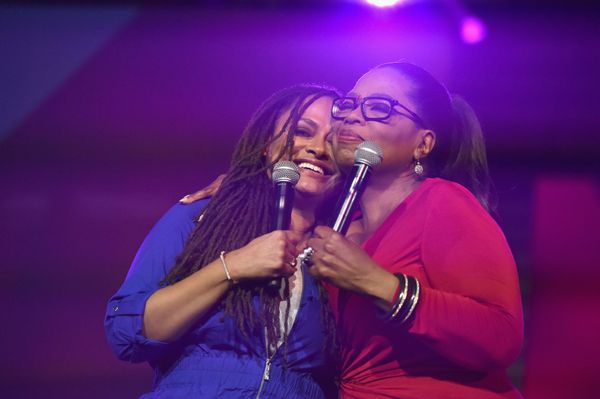 Ava also talked about joining forces with Lady O after working on SELMA together. "She's a dear friend to me and so our collaboration on Selma was so lovely that when I was expressing that I wanted to do a series, she said 'well you know I've got a network,'" she told PEOPLE.
In closing, the ladies introduced the cast of "Queen Sugar" on stage: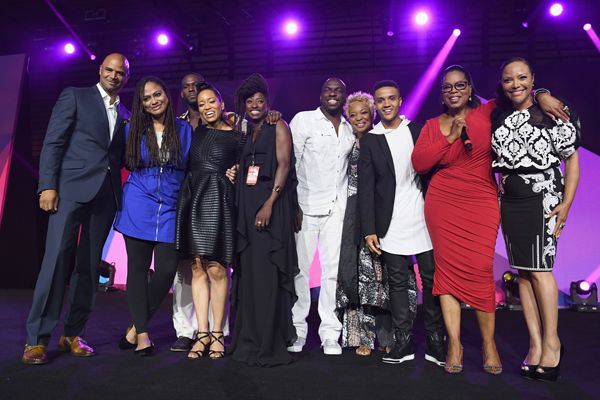 Actress Lynn Whitfield, who stars in Oprah's "Greenleaf" series, also joins the cast of "Queen Sugar."
After the event, Lady O and Ava hosted a private reception to celebrate their

new

show

.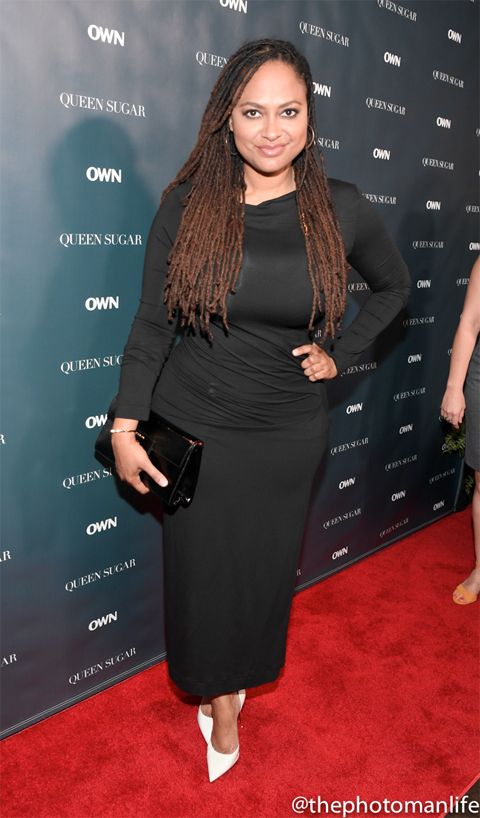 The award winning filmmaker changed clothes and slipped into a

black

dress

that she paired with white pumps.
The entire cast was there, including Richard Lawson's daughter Bianca Lawson.
Bianca's dad Richard and step-mom Tina Knowles Lawson came out to show their support. Why so flawless Mrs. Lawson?! Sheesh.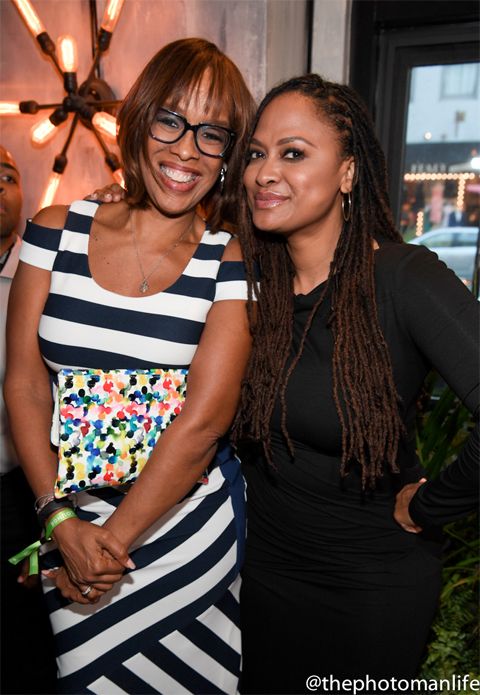 Oprah's bestie/"CBS This Morning" host Gayle King was also in the mix.
The "Power" cast linked up to participate on a panel about the upcoming season of the hit STARZ drama. Omari Hardwick, Joseph Sikora, Naturi Naughton and Lela Loren were front and center to dish on everything they were allowed to say about the

new

season

. Everyone's out to kill Ghost and we can't wait to see how ish pops off in season 3!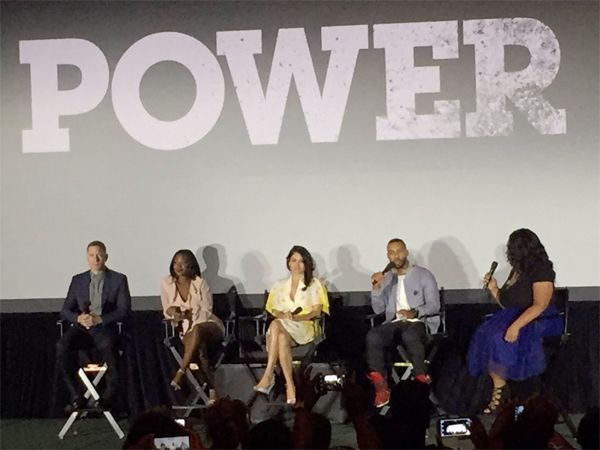 The cast also hosted a sneak peek screening of season 3 (set to premiere July 17th) before a packed room of fans.
They also had some fun backstage: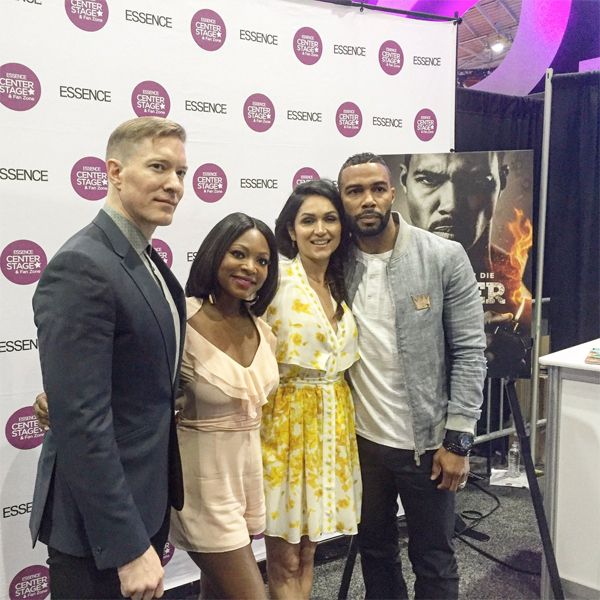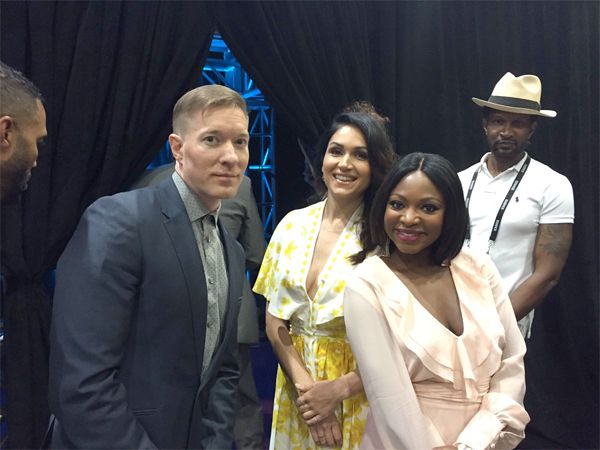 — ESSENCE Festival (@essencefest) July 2, 2016