The British hottie, Idris Elba, has us all hot and bothered in a new spread he shot for INTERVIEW magazine's August edition. Accompanying his hotness is a cover story where the upcoming Star Trek actor opens up about fearing that fans will get sick of him and he'll "burn out" in Hollywood.
Not only is he gearing up to hit the promo trail for Star Trek, he's currently filming a new film titled The Dark Tower in NYC, he's working on transitioning from an actor to a director and he's still perfecting his craft of DJ'ing.
With everything he has going on, he fears that one day audiences will get tired of him and not want to see him star in movies any longer. He spilled,
"I don't want to sound ungrateful or anything, but I sleep less, I'm constantly thinking, I'm constantly multitasking, and I really don't know what the effects are going to be when I'm older. I don't ever stop. Not because I'm greedy or anything, but I'm always creating, debating with the part of my brain that is dormant. Wondering how I can move in and create a bit more space and take a bit more time. But it's almost like the more I achieve, the more capacity I have to achieve. I do worry sometimes about whether I'm going to burn out. Not burn myself out, but burn my art out, with audiences going, "Ah, yeah, I've seen enough now, thanks very much."
As for his blossoming career as a DJ, he said he use to do gigs to keep the lights on right around the time he got booked to do "The Wire." He recalled his acting career taking off and having to put DJ'ing on the back burner, but now, he has refocused and wants to continue doing gigs, not because he's Idris Elba the actor, but because has the talent to do so.
"Then about five years ago, my career blossomed, but I really missed being out on the road, DJ'ing. So I started picking up gigs here and there, and what occurred to me really quickly was that I was going to water down my passion for DJ'ing, because the type of gigs I was getting were celebrity DJ work, and that just didn't sit right. So I made a decision about five years ago to really do it properly, to do it at that level I had never done it, but take it seriously and not ride the coattails of being an actor. It took a while because I had to take my time to introduce myself into that world: doing remixes, being taken seriously ..."
It's always good to keep reinventing yourself.
You can read Idris' full interview here before it hits newsstands July 12th.
Now, grab a napkin to wipe up the drool that's about to slide down your chin: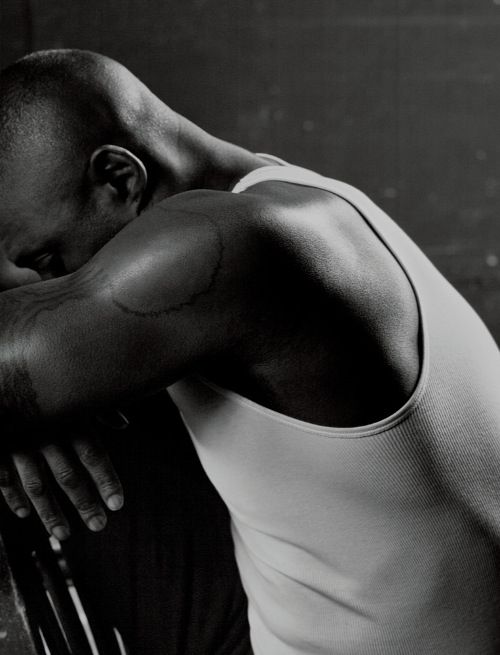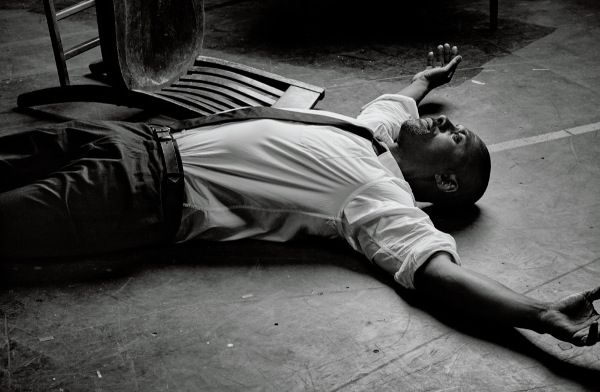 Photos: INTERVIEW magazine