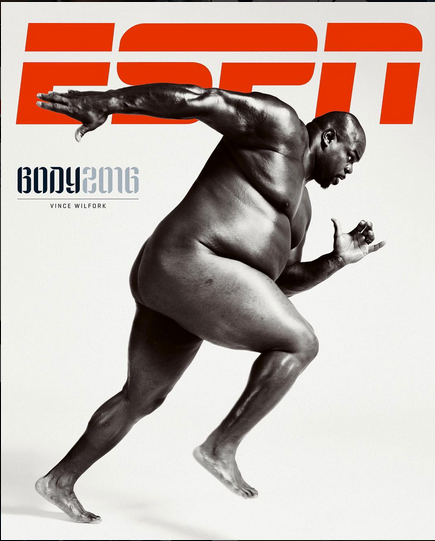 This year's ESPN Body Issue is embracing the untraditionally powerful bods, and we're kinda loving it.
You've seen Dwyane Wade's perfectly toned

basketball

player

bod on the first cover, now NFL baller Vince Wilfork's cover is here to show a different type of power.
The cover has the internet in awe and everybody's got an opinion. But it seems Vince is taking it all in stride and focusing on the positive feedback saying:
"Celebrate who you are in life, not who people think you should be."
The 34-year-old defensive tackle starter has a long list of accolades to go with this new nude one -- two Superbowl rings witht he Patriots, fur AFC championships, five Pro-Bowls, and a BCS National Championship with the University of Miami. And he's not shy about letting folks know he runs this ish: