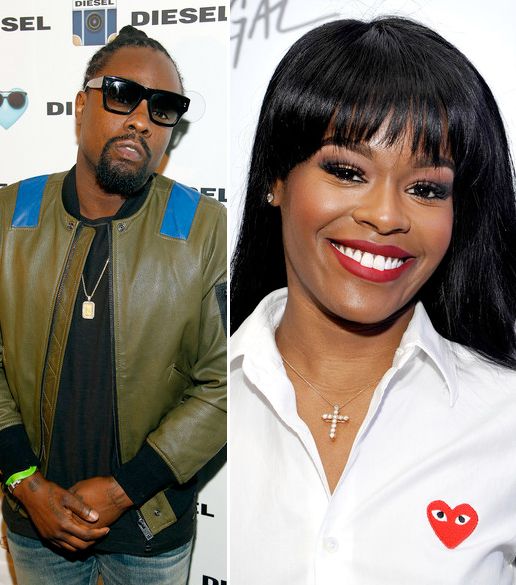 Wale and Azealia Banks went back-and-forth on Twitter in a heated discussion about black men protecting black women in their time of need. It could have been a healthy and thought provoking discussion, but things went left at one point. Peep the tweets inside….
Since Twitter didn't suspend Azealia Banks' account for her "threats" aimed at Sarah Palin, she's still stirring up controversy through her account. This time, she faces off with D.C. rapper Wale (who's known NOT to bite his tongue) after she made a comment about black men never coming to protect her in public when she's in need.
The MMG rapper responded telling her maybe black men don't cape for her because they're terrified of her. Check it: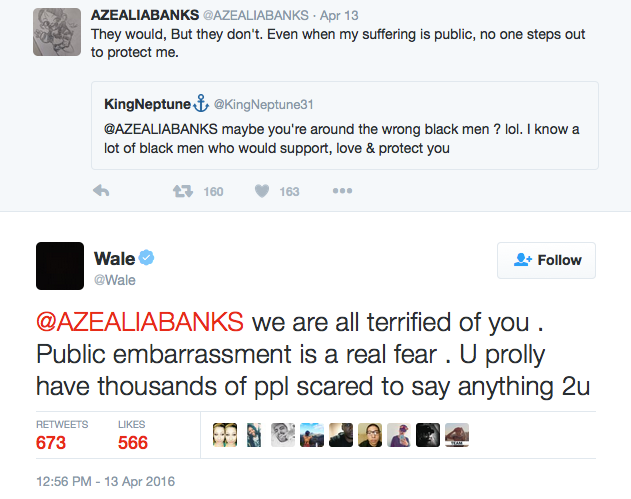 Wale's response set Banks off into a Twitter tirade. While Azealia often times makes good (actually great) points, sometimes her delivery is off/
Peep their exchange below (read from the bottom up):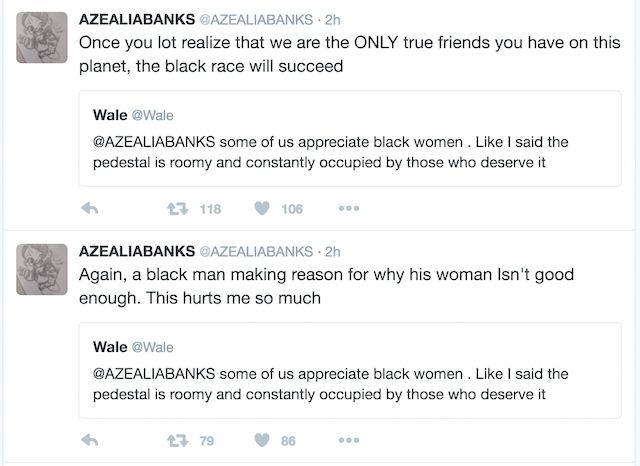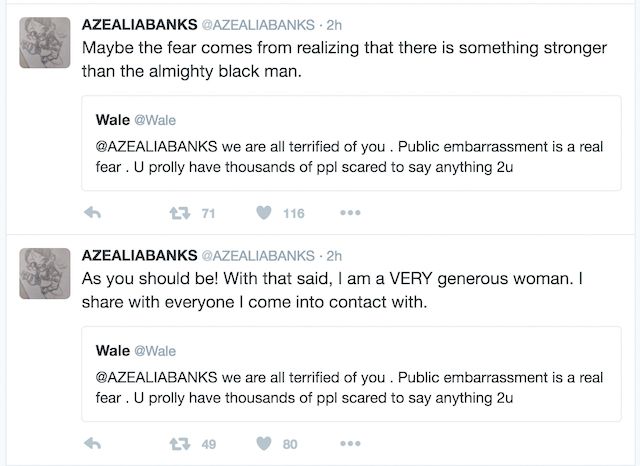 Good points made by Banks, offputting delivery that not everyone can handle. But this summed it up:
— AZEALIABANKS (@AZEALIABANKS) April 13, 2016
We honestly believe this could have been a healthy debate otherwise...