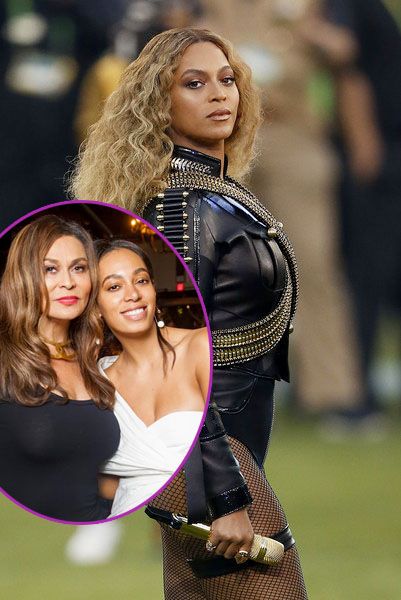 Nation of Islam leader Minister Louis Farrakhan is offering up protection for Beyonce during her upcoming FORMATION World Tour amidst reports that some police unions will be going out of their way to NOT protect her at her stadium performances.
Sounds like the minister is changing up his tune after scolding Bey over the way she dresses a few months ago. Remember when he publicly criticized
Jay Z
telling him he needed to keep Mrs. Carter "covered up?" Hmph.
Yesterday, Minister Farrakhan delivered the keynote address at the Nation of Islam's Saviours' Day Convention in Detroit where he addressed the "Formation" singer's unapologetic Super Bowl Performance and the supposed boycott from police that followed.
He started off saying, "And my sweet sister Beyonce. Boy! Did she fix them?! People are terrified. Beyonce? She started talking that black stuff! And white folks are like 'we don't know how to deal with that.''
He continues, "When one of us shows independence: Look at how you treating Beyonce now. You go picket? You're not going to offer her police protection, but the F.O.I. (Fruit of Islam) will."
He then praises Grammy Award winning rapper Kendrick Lamar for setting a new standard in the rap game and then yelled out, "The cultural revolution is on!"