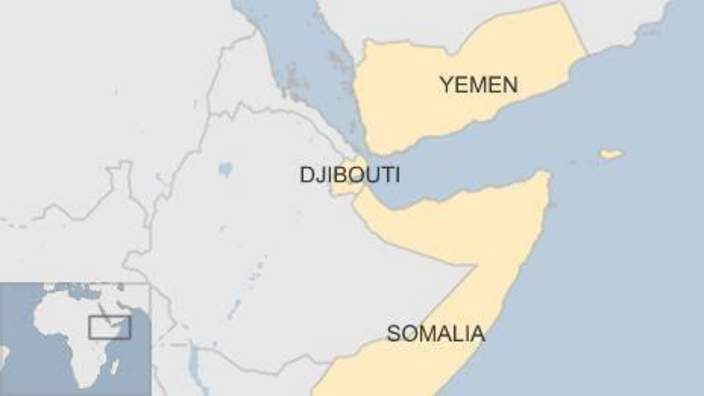 Djibouti has cut diplomatic ties with Iran to show solidarity with Saudi Arabia, its Foreign Minister Mahamoud Ali Youssouf has confirmed, Reuters news agency reports.
The small Horn of Africa nation, which is home to the US's only military base in Africa, joins Saudi Arabia, Bahrain and Sudan in entirely severing relations with Iran.
According to Iranian media reports, Djibouti, which D
jibouti has a population of about 920,000
followed Saudi Arabia, Bahrain and Sudan in severing diplomatic ties with Iran after the Saudi embassy in Tehran was set ablaze on 3 January during protests about the execution of Saudi Shia cleric Nimr al-Nimr.
Iranian media and officials then began poking fun at Djibouti, with government spokesman Mohammad Baqer Nowbakht saying Iran is not worried about Saudi Arabia cutting its ties with Tehran, "even if this move is backed by the great country of Djibouti".
And in a tweet, the editor of the hardline Keyhan newspaper, Hoseyn Shariatmadari, said the Iranian Foreign Ministry has "given 24 hours to Djibouti's diplomats to find their own country on a map".