Ahmed MusaNigeria Shias took to the streets to protest against the military
Nigeria's military "quickly buried" at least 300 Shia Muslims in mass graves after killing them in what appeared to be a "wholly unjustified" attack in northern Zaria city, a leading human rights group has said.
The army said its confronted members of the Iranian-backed Islamic Movement of Nigeria (IMN) after they had erected a makeshift roadblock near a mosque, and attempted to assassinate army chief Gen Tukur Buratai.
"The Nigerian military's version of events does not stack up," said Daniel Bekele, Africa director of Human Rights Watch (HRW).
— Stephanie Hancock (@hancock_steph) December 23, 2015
"It is almost impossible to see how a roadblock by angry young men could justify the killings of hundreds of people. At best it was a brutal overreaction and at worst it was a planned attack on the minority Shia group," he added in a statement.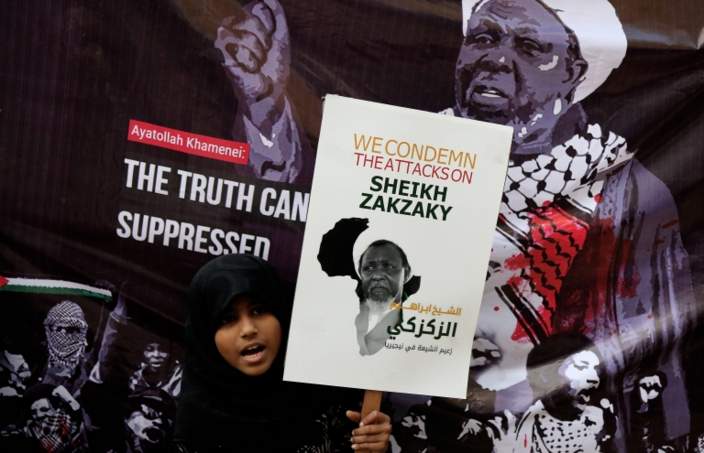 EPAIMB leader Sheikh Ibrahim Zakzaky is in detention
At least 300 Shias were killed and hundreds more injured during the operation from 12 December to 14 December in Zaria, the headquarters of the sect, HRW quoted witnesses and a hospital source as saying.
"Soldiers quickly buried the bodies in mass graves without family members' permission, making it difficult to determine an accurate death toll," it added.
HRW said it hoped that the commission of inquiry appointed by the government to investigate the killings would be impartial, and hold those responsible accountable.
The killings sparked outrage among Shias around the world, and Iran lodged a diplomatic protest with Nigeria's government.