First Daughters Sasha and Malia Obama joined their father President Barack Obama during the annual turkey pardoning ceremony in the Rose Garden at the White House today. The super tall and super gorgeous ladies are growing up right before our eyes.
POTUS kept with the Thanksgiving tradition by pardoning the National Thanksgiving turkeys named Honest and Abe. A grade school in California had the honor of naming the turkeys.
This year, the White House asked the public to choose which turkey would hold the official title by casting their votes via Twitter. Abe prevailed as the winner.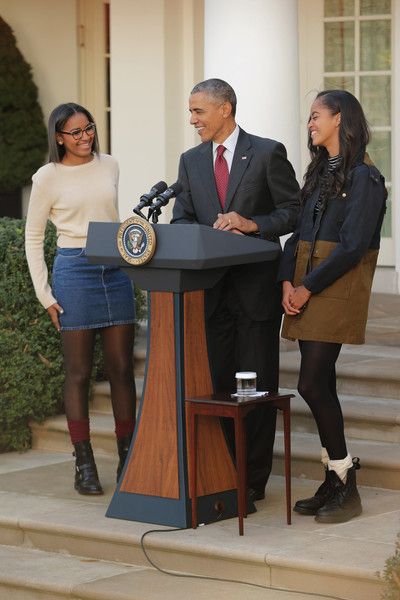 Malia (17) and Sasha (14), who looked way happier this year compared to last year's ceremony, kept it extra fab. Last year, both girls looked totally over the whole situation, but this year brought many laughs, smiles and giggles as they stood alongside their dad as he cracked jokes.
Malia looked super cute in a striped turtleneck shirt (from American Apparel), a dark green mini skirt with tights, black flat boots topped with a two-tone coat. Little sister Sasha was equally fab rocking a cream sweater, a denim miniskirt (both from American Apparel) with tights and flat boots. And we noticed both girls rocking the high socks with their flat boots. Loves it.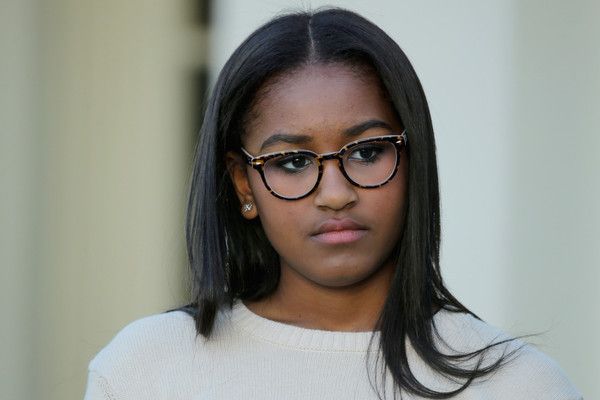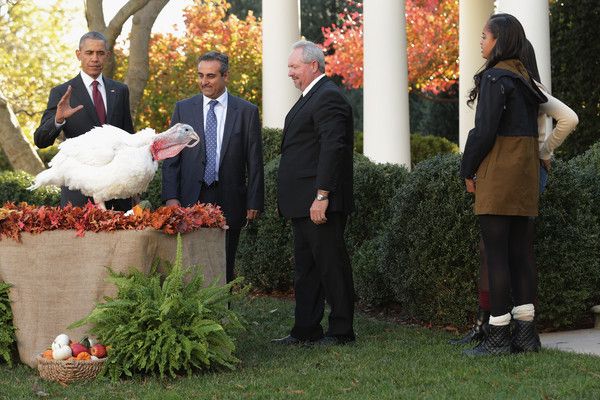 The Obamas also served meals with turkey, gravy, mashed potatoes, stuffing and more at a homeless center in a Washington, DC, church today (Wednesday). Check out the video below: