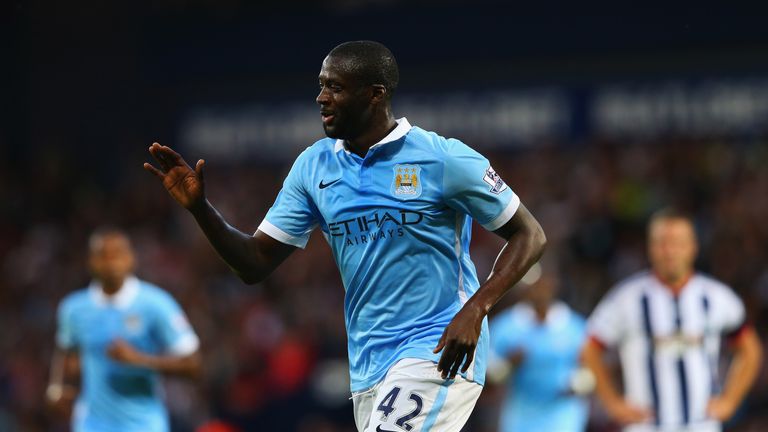 Yaya Toure believes the media are slow to praise and quick to criticise
Manchester City midfielder Yaya Toure has revealed his frustration with how he is treated by the media in England, insisting they are slow to praise and quick to criticise.
Toure has been in impressive form this season in helping City to the top of the Premier League as they look to reclaim the title they relinquished to Chelsea.
But the Ivory Coast international has dismissed talk of him 'turning the corner' after a perceived difficult campaign last season, insisting there was no great dip in form.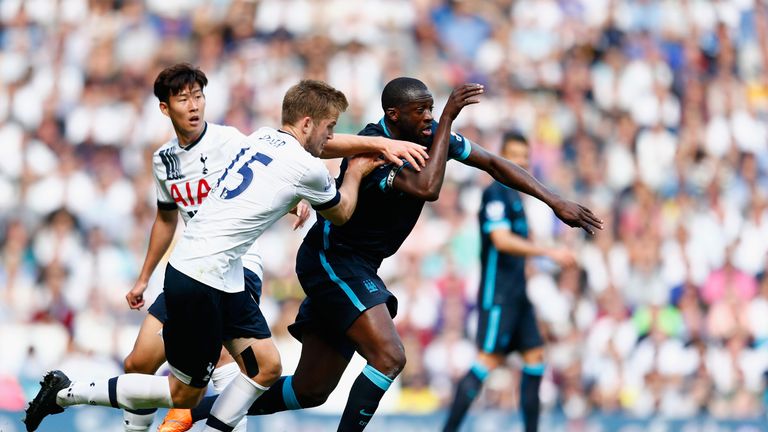 Toure is a vital member of City's midfield - they succumbed to a 4-1 defeat to Spurs after he went off injured at White Hart Lane
"Everyone thinks that I'm happy," he told L'Equipe. "I've won titles, earned lots of money, but no, I'm not happy.
"In recent weeks, journalists have spoken about a new beginning for me. But what new beginning?
"I'm coming off a season when Man City finished second in the Premier League, which is the most difficult in the world. The season before, I scored 26 goals, 20 in the Premier League, and it doesn't get mentioned.
"Last season I had to leave the club to join my national team who were playing the Africa Cup of Nations. I missed almost two months, and then I was criticised for not scoring as many goals as the season before.
"You understand a little my disgust. Here, when it's bad, they [British journalists] highlight the faults. When it's good, they say nothing. They have always used their little ways to annoy me to distraction."
- SkySports