Talk about Unbreakable.....
The WORLD threw Janet Jackson under the bus in 2004, after her Super Bowl Nipplegate scandal, but she has proved that she is truly in UNBREAKABLE. With only one video (so far) and no press interviews, Janet has pulled off an amazing feat....
On Tuesday, October 13th, she will debut atop the Billboard 200 albums chart with her new album, Unbreakable, her seventh chart-topper. Also, she is the third act in history to achieve No. 1 albums in each of the last four decades. Led by the J. Cole-assisted hit "No Sleeep", the album sold 116,000 copies.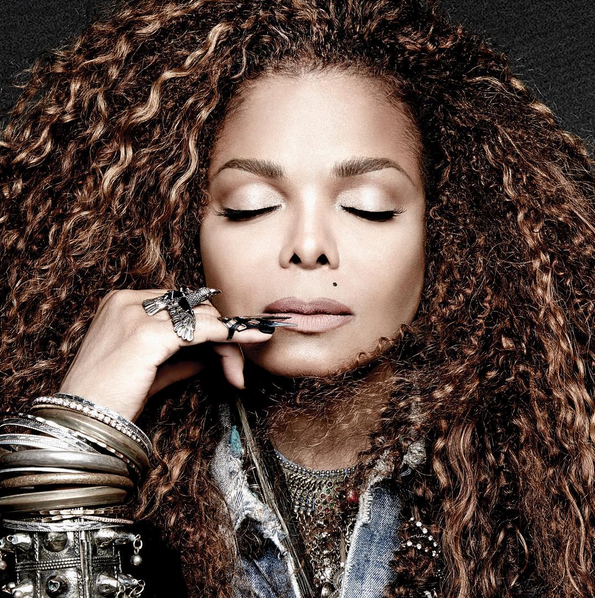 Unbreakable follows on the heels of 2008's Discipline, which also debuted at No. 1. Her other #1 chart-toppers includeAll For You (2001), The Velvet Rope (1997), janet. (1993), Janet Jackson's Rhythm Nation 1814 (1989) and Control(1986).
Janet joins Barbra Streisand and Bruce Springsteen as the only acts with No. 1 albums in the last four decades: '10s, '00s, '90s and '80s. As far as female artists go, she is 3rd among women with the most No. 1 albums, Streisand (with 10) and Madonna (with 8).
Also....this is a celebration because Janet is independent. The disc was released on her own Rhythm Nation records.
Here's how the rest of the charts played out: The Weeknd's Beauty Behind the Madness climbs 5-2 with 73,000 units;Drake and Future's What a Time to Be Alive moved 65,000 copies; Fetty Wap's self-titled album, sold 64,000 copies;Tamar Braxton's Calling All Lovers bows at 5 wiith 43,000 units.