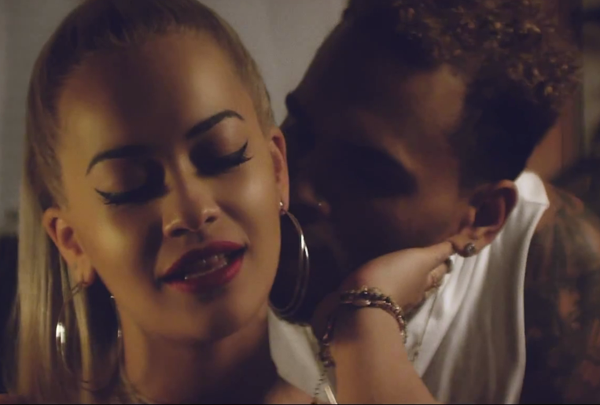 Roc Nation singer Rita Ora has released new visuals for her single "Body On Me." And let's just say the sexual chemistry between the British singer and Chris Brown is intense.
Rita & Breezy get extra hot and steamy in the Colin Tilley-directed visuals as the twosome croon about yearning to have each other's bodies all up on them. The strangers-turned-lovers are all over each other, making out on the couch, sharing intimate kisses up against the wall and undressing in front of each other making for a super sexy video.
"Body On Me" is the first single from her upcoming U.S. debut album.
During a radio interview with Hot 97 recently, the British songbird talked about how she tried to keep the video treatment as classy as possible even with the sexually charged scenes. She also dished on the direction of her upcoming album where she said,
"It's really about how we get judged for the things that we do and how men don't."
Rumors sparked this weekend that Rita could possibly be dating rapper Wiz Khalifa. TMZ reports Wiz and Rita hit up The Nice Guy in West Hollywood for dinner and were later spotted partying it up together in a L.A. club after the Teen Choice Awards this weekend. Hmph.
Check out the passionate visuals below: