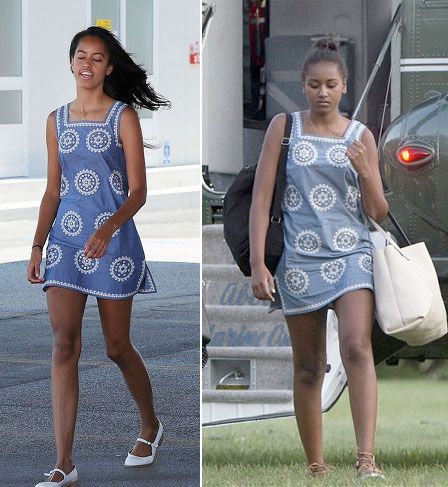 Like sister, like sister! Sasha Obama appears to be taking a page out of her big sister Malia Obama's fashion guide when it comes to styling like a fashionable teen.
The First Family's annual
fun-filled family vacation
has come to an end. On Sunday,
President Barack Obama
,
First Lady
Michelle Obama
, Sasha and Malia Obama returned from their
two-week summer vacay
at Martha's Vineyard. And they don't appear to be too happy about leaving the island.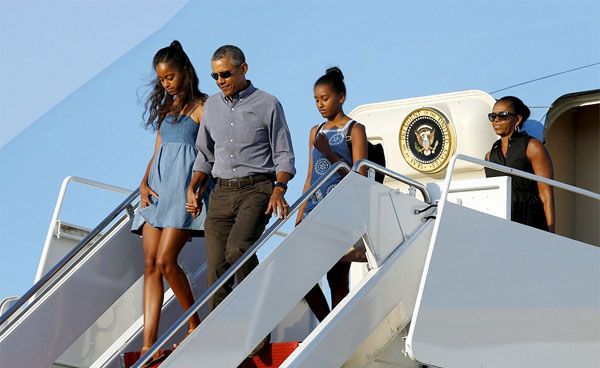 14-year-old Sasha rocke an incredibly cute blue and white Tory Burch embroidered dress (spotted by
Fashion Bomb Daily
) as she arrived on Air Force One at Andrews Air Force base (before hopping on an helicopter to the White House).
It appears little sis is taking notes from big sis because back in June....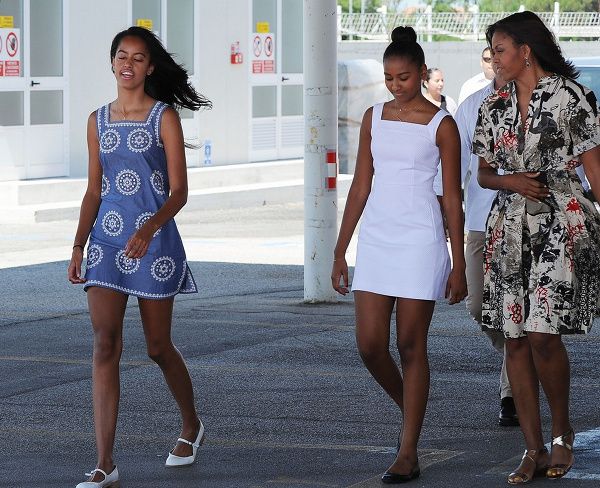 17-year-old Malia was seen wearing the exact same dress. The Obama ladies were headed to board a private plane in Venice, Italy after wrapping their
five-day European visit
earlier this summer.