On Saturday, Nicki Minaj attended the wedding of her older brother
Jelani
...and it was an emotional moment for her.
Via a series of captions, it's easy to see that Nicki and Jelani are very close and protective of one another.
"Jelani, I love u more than you'll ever comprehend. I would cross the ocean for u. I would go & bring u the moon. Promise u. For u I will.

I love my brother so much man. Can't believe I cried during his wedding and his first dance like a punk. May God bless him and his union.

"Tonight has been one of my favorite nights of all time. I do anything to see my brothers smile."
She shared some hugs and kisses with her mom and dad as well: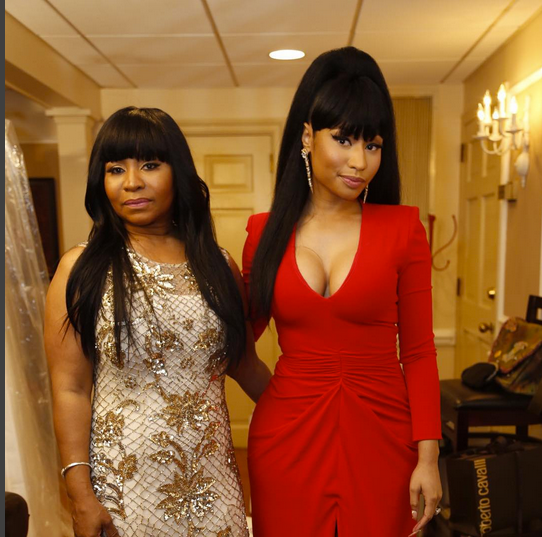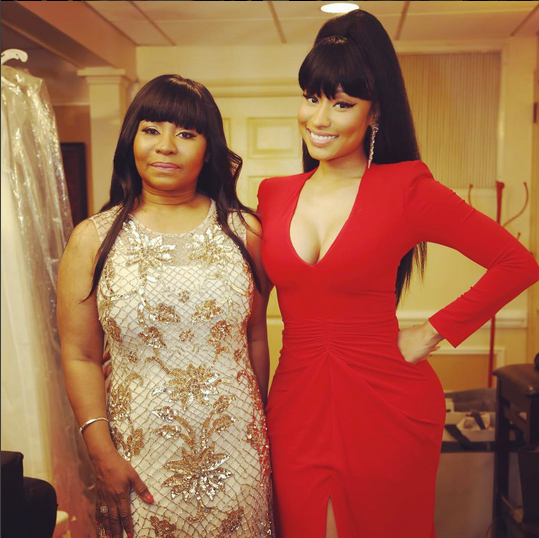 While Nicki has been very forthcoming about her troubled childhood, you can tell that she and her father Robert Maraj have put their differences aside. She shared an emotional moment with him as well.
Nicki also paid tribute to her queen, her mom
Carol.
Nicki wrote
"LIKE MOTHER LIKE DAUGHTER 2 MOTHERFUCKING QUEENS. YESSSSSSSS MAMA MARAJ! FUCKINGGGGG SLAAAAAAY"