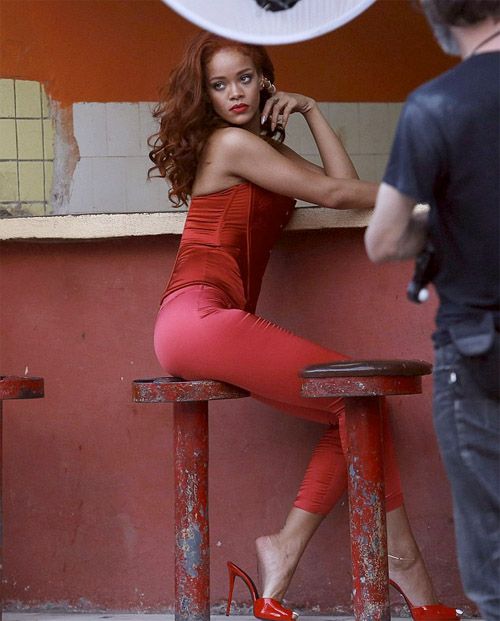 Rihanna
has been racking up her frequent flyer miles this week. The Pop princess jetted from Miami to Havana, Cuba on Thursday for a fiery photoshoot.
On Thursday, the Bajan beauty took her Barbadian passport and swooped down to the colorful capital for a super sexy photoshoot. She served up a little Jessica Rabbit tease with her fiery red hair and fire truck red corset.
The "BBHMM" singer was on her best model behavior posing up outside of a diner in the Caribbean city for a totally vintage moment.
Soon after, a few vintage American cars were brought on the set where the Pop princess continued her slayage.
It didn't take long for word to spread that the Pop superstar was in town as it caused quite a stir amongst the locals.
After her shoot, she hopped into one of the old-school rides and rolled out to grab a bite to eat.
Can't wait to see the final shots....