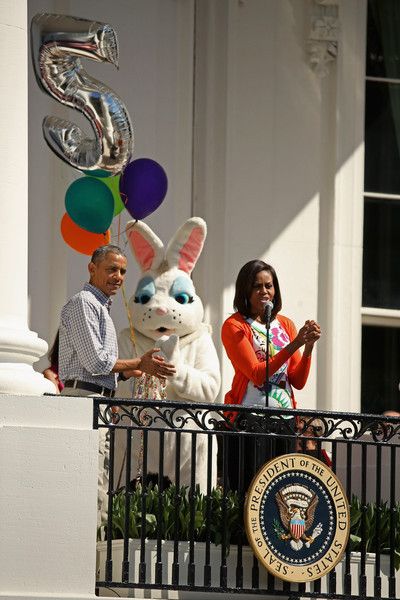 President Barack Obama and First Lady Michelle Obama kicked off the 137th annual White House Easter Egg Roll event today on the South Lawn, filled with Easter eggs, live music and storytelling.
Around 35,000 people gathered at the White House for a chance to enjoy some Easter activities with America's Commander-in-Chief and the First Lady. In honor of the 5th anniversary of Mrs. Obama's "Let' Move" campaign, this year's theme was "Gimmie Five," encouraging children (and their parents) to come up with five ways they plan to become more active and live healthier lives.
The festivities kicked off with three young ladies singing the National Anthem, followed by girl group Fifth Harmony singing "Happy Birthday" to celebrate the "Let's Move" initiative.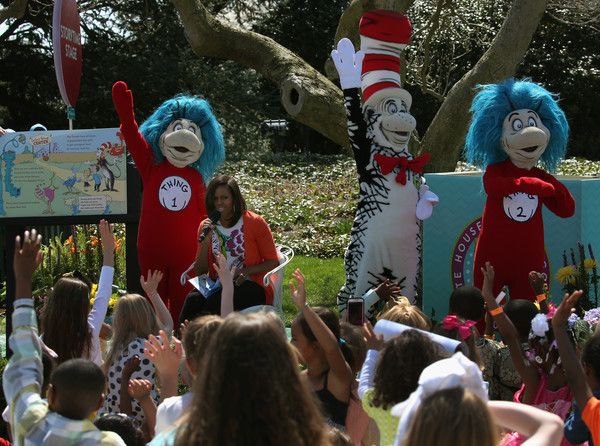 Joining Mrs. Obama was the Cat in the Hat, Thing 1 & Thing 2 to read to the kiddies who came out for the Easter fun.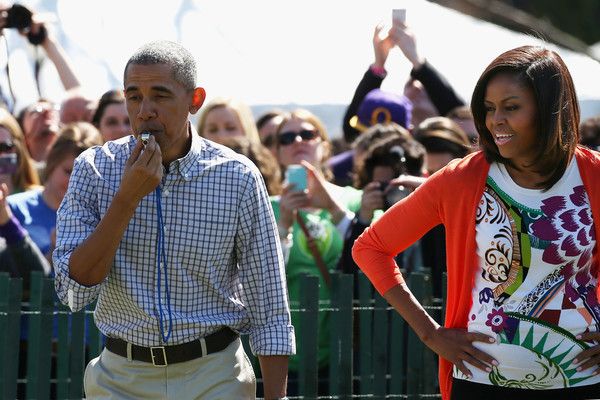 Then it was time for the Easter egg roll!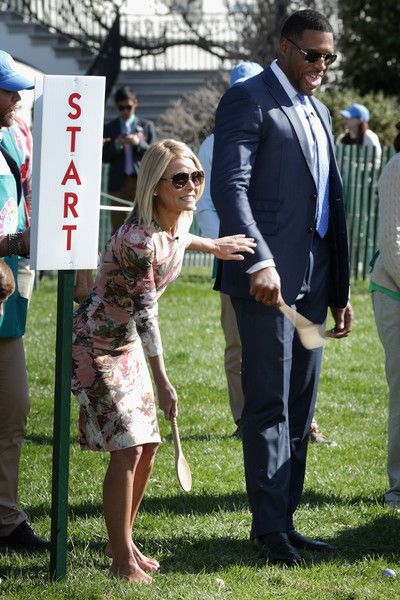 Daytime talkshow "LIVE with Kelly and Michael" hosts Kelly Ripa and Michael Strahan came out for the presidential activities.
Then, Mrs. Obama hit the stage to bust a few moves with All Stars from the television show "So You Can Dance." They got down to Mark Ronson's Uptown Funk" featuring Bruno Mars: