Yesterday [Mar. 30], Jay Z made history with the launch of his brand
new music streaming service TIDAL
, with the backing of his celeb friends (and family), including his wife
Beyonce, Kanye West, Rihanna, Alicia Keys, Usher, J. Cole
and more.
TIDAL is the next step in the evolution of streaming. It's a global entertainment streaming service and artist hub that delivers high-fidelity streaming music along with exclusive content, editorial, experiences and merchandise. Jay acquired the company for $56 Million earlier this year.
New mom (for the 2nd time) Alicia Keys took the podium to talk about the first ever artist owned global music and entertainment platform, which she dubbed, "the beginning of a whole new era."
The "Girl On Fire" singer said TIDAL will be a place to connect artist and fans where the artists will deliver exclusive experiences for their fans. It will be a destination to discover new music and it's main goal is to preserve the way we consume music.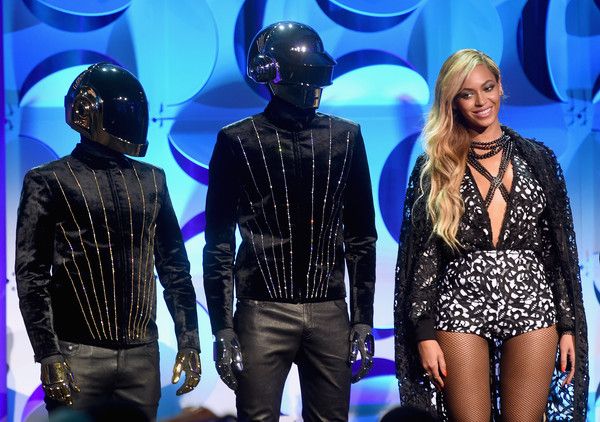 During the event, everyone who stood on the stage are part owners of the company. The full list of owners include: Jay Z, Beyonce, Alicia Keys, Kanye West, Nicki Minaj, Rihanna, Usher, Madonna, Daft Punk, Calvin Harris, Chris Martin of Coldplay, Jack White, Jason Aldean, Win Butler and Régine Chassagne of Arcade Fire and Deadmau5. Now we know why they all turned their social media profiles blue.
Following Alicia Keys' speech, each owner came forward to sign the declaration to make it all official.
Alicia, Nicki & Bey got silly, making faces and snapping pics. Ha!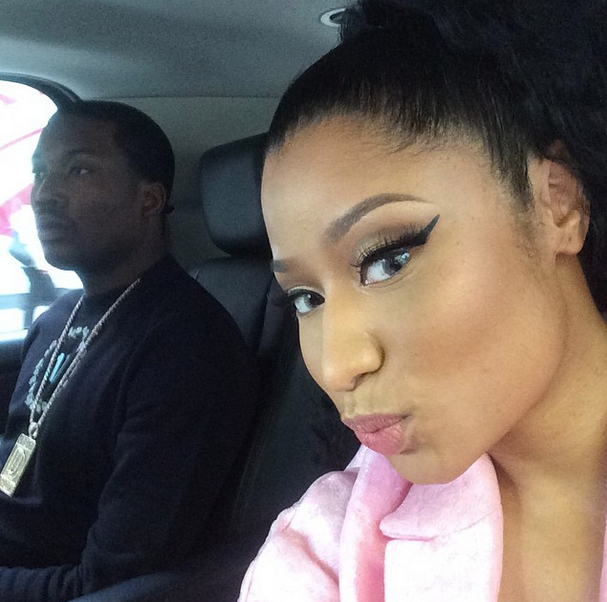 And of course, Nicki's boo Meek Mill wasn't far behind.
Peep this behind-the-scenes look at the making of TIDAL below: