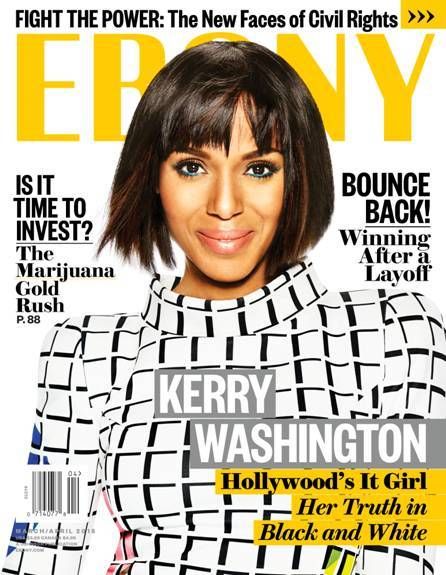 "Scandal" star Kerry Washington covers the double March/April issue of EBONY where she opens up about her personal passions, latest projects and carefully guarded family life.
Kerry also explains to the mag why she won't ignore the "race" issue and has no fear in speaking up about it, even if it's deemed an "inappropriate" time. In case you missed it, she ruffled a few feathers when she talked about Ferguson, MO and #BlackLivesMatter on the Emmy red carpet. When asked about that moment, she told EBONY,
"I was really broken that morning" (thinking about the difficulty of being Black in America). Watching that funeral, I was just broken. And I take all of who I am into a room. That's where my mind was that day. I'm not going to let anyone segment me or make me exclude parts of who I am because they may be threatening."
The SPRING 2015 March/April 2015 issue is currently on newsstands...