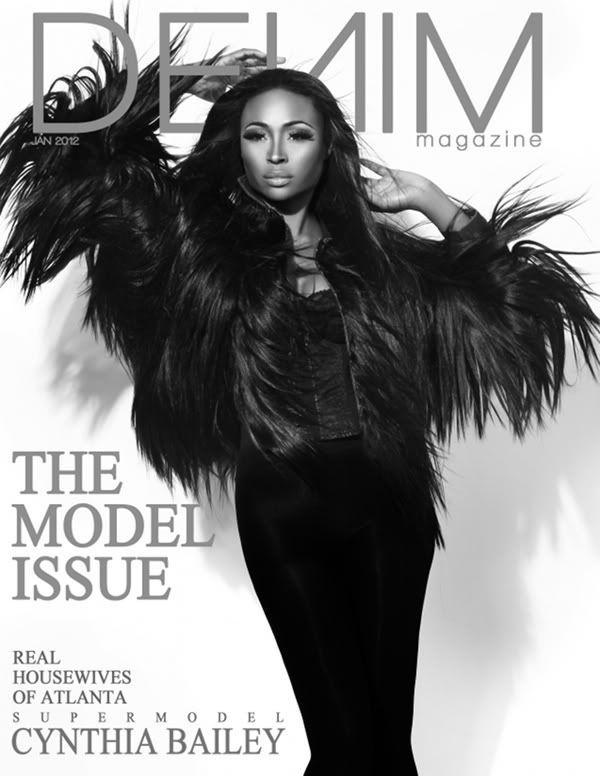 "Real Housewives of Atlanta" star
Cynthia Bailey
is gracing the cover of DENIM magazine's MODEL ISSUE. It may have been a minute since the RHOA resident "supermodel"--their words--graced a cover.
Check out her cover, her inside picture with hubby
Peter Thomas
, and what she said about her friendship with NeNe...
44-year-old Cynthia is spending this season of RHOA opening her own modeling company--The Bailey Agency. And she's gotten some tough love from her new husband Peter Thomas as he thinks she doesn't have the true know-how to pull it off.
Yet and still, she'll have this to show her "students":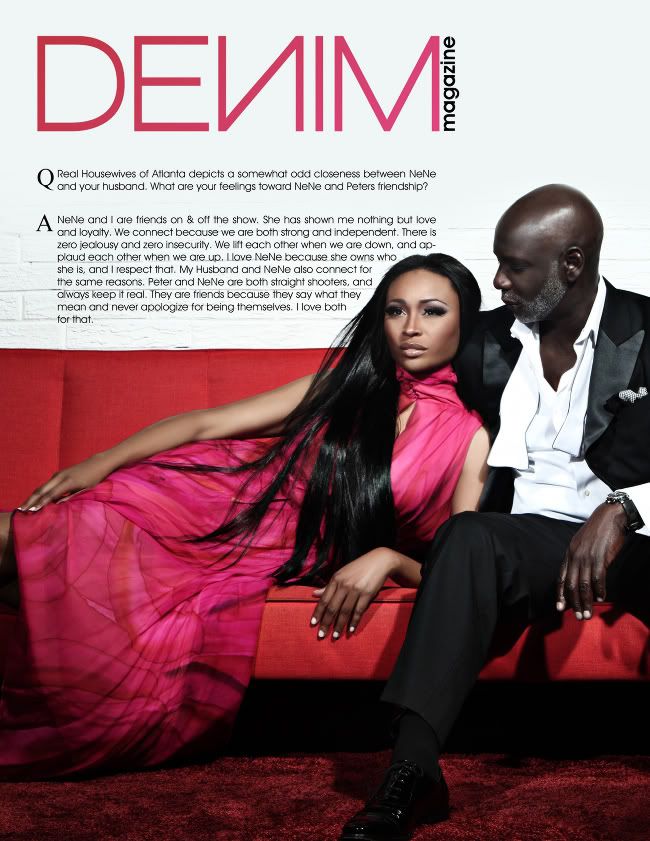 Cynthia, who has a pre-teen daughter named Noelle, looked gorgeous in the black & white January 2012 cover. She donned feathers and a black gown for the cover look, and a hot pink gown for inside as she posed with her hubby.
Since folks are always have something to say about her and NeNe's friendship on the show, Cynthia had some words about it herself. She tells
the mag
:
NeNe and I are friends on & off the show. She has shown me nothing but love and loyalty. We connect because we are both strong and independent. There is zero jealousy and zero insecurity. We lift each other when we are down, and applaud each other when we are up. I love NeNe because she owns who she is, and I respect that. My Husband and NeNe also connect for the same reasons. Peter and NeNe are both straight shooters, and always keep it real. They are friends because they say what they mean and never apologize for being themselves. I love both for that.
{theYoung&BeautyFab}